Travel
:
A backpack for the corona era
Part-time Berliner Sarah Giblin created a company from her safe, innovative design for backpacks. A doctor's desperation led her to her latest creation.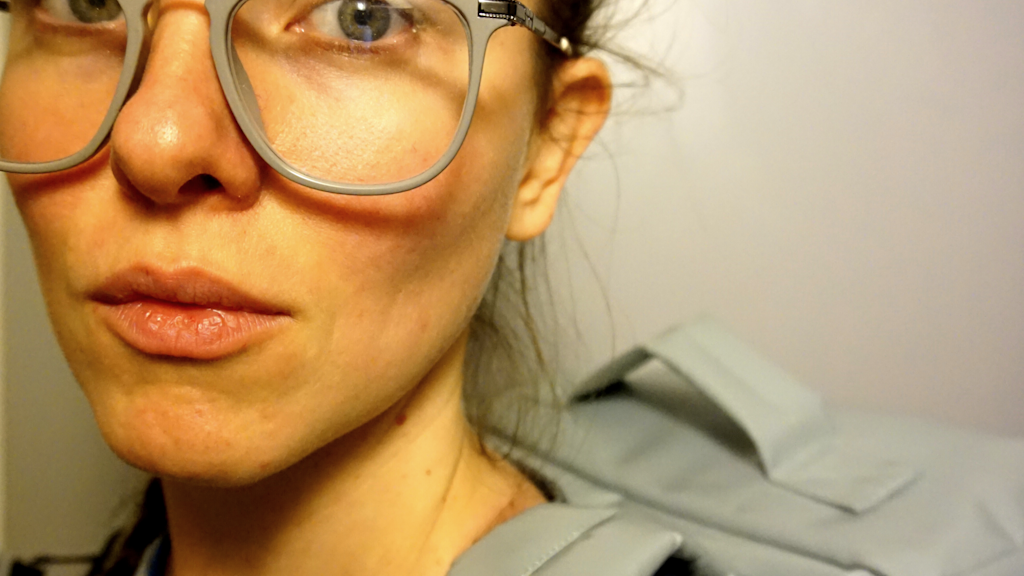 Manchester - Backpack designer Sarah Giblin was at a loss last February. She had won awards for her designs for secure travel and commuting backpacks, which had allowed her to create her own company and walk away from a corporate career.
But the coronavirus had all-but ended demand for her products and she couldn't focus on new designs – she draws everything by hand – or consider new materials. She found herself instead thinking about the broader idea of what direction her one-woman company should take.
"I really just thought I need to go into survival mode and rethink what I'm doing," the part-time Berlin resident says from her Manchester studio. "I put all my current designs … to the side."
Giblin launched Riut Bags in 2014 to meet a need for secure backpacks that are inaccessible when worn. The zippers are hidden against a wearer's back, eliminating a common opportunity for pickpockets. The award-winning innovation is so popular it's now being copied by rivals, something that is as flattering as it is infuriating.
This is about getting the balance right.

Sarah Giblin
When the lockdown hit, she was on her way to China from Berlin to ensure the conditions at her production site there met her requirements. She found herself stranded in Manchester, contemplating her future.
Then an email from a doctor in Mexico arrived.
"Covid regulations mean I can't take my normal backpack into the hospital anymore because they can't disinfect it. I'm currently carrying my belongings in a plastic bag," Dr. Francisco Valesco wrote. "Can you help?"
And she figured she could. She started researching materials that could be wiped clean and looked at the current competition of wipe-clean bags – they focused on function for emergency personnel rather than fashion for everyday use.
"Everything was already difficult for him and then he was especially frustrated one day when he couldn't take his backpack with him into the hospital," she says. "I just started ordering waterproof materials online."
Giblin landed on tarpaulin as a main material – "You'll know it from Freitag bags," she says  – and drew up a plan that also included ripstop pvc. She also consulted with her muse, the doctor, on what shape would be best.
"This is about getting the balance right between a material that is light and durable and wipes clean," she says.
That feedback loop is also unique to Riut – Giblin regularly seeks advice and design tweeks from customers via social media and polls. She has also relied on crowdfunding for two previous designs to gauge interest and reduce corporate risk, and is doing so again with her corona-inspired design.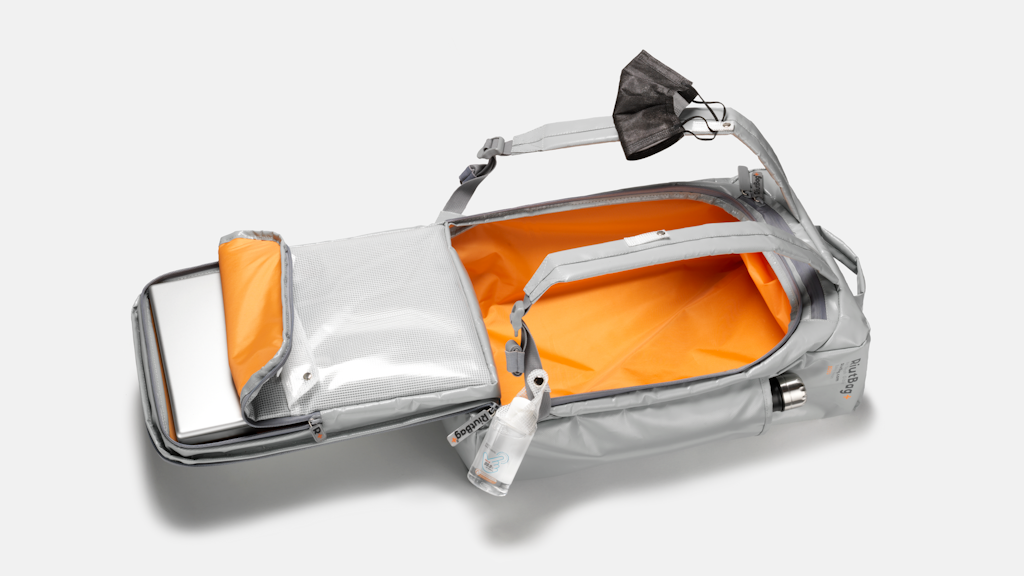 After choosing materials and consulting with the doctor, she added holders for a mask and hand sanitiser to the bag. The RiutBag+ has a sleek, future-functional look that is supported by the bag's bright orange interior that is reminiscent of NASA space suits (the colour makes it easier to find things).
"This isn't for glamorous, luxurious travel, it's for everyday life. For getting on the train, on the tram," she says. "If corona were to disappear tomorrow, this would be a really good waterproof backpack."
On Thursday she launched a crowdfunding campaign for the bags, which are planned to ship in April 2021.