Right-wing extremism
:
Arson attack on Jewish cafe in Lichtenberg
Police are investigating the incident as a hate crime and supporters planned a rally for Tuesday.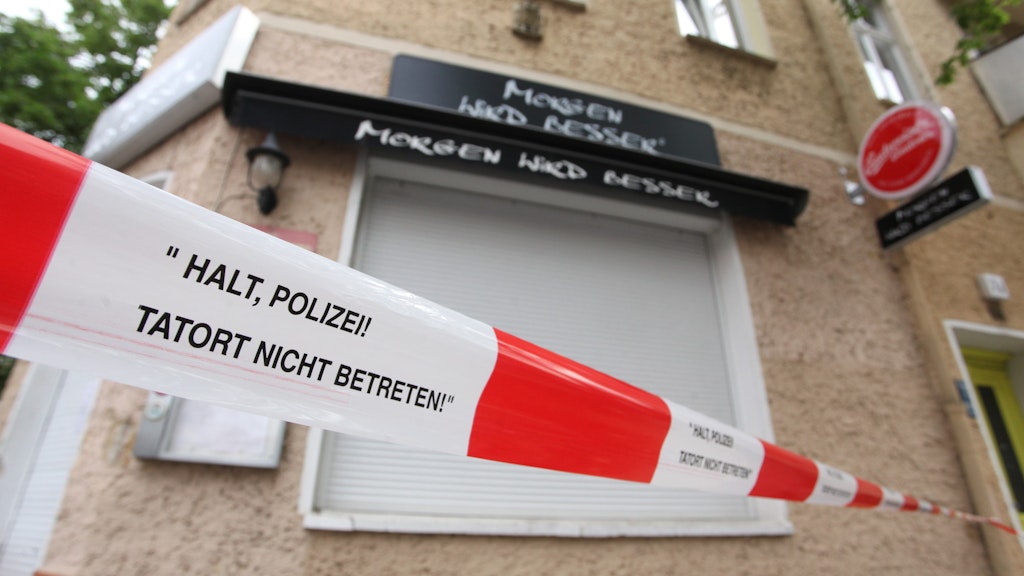 Berlin - A demonstration Tuesday evening at 6pm will show solidarity for a Jewish-run pub in Lichtenberg after what police say was an antisemitic attack. The Antifascist Network Lichtenberg is organising the rally.
Last Friday unknown assailants ransacked and set fire to furniture in the neighbourhood bar, Morgen wird besser (Tomorrow will be better), and then carved a Star of David into the front door.
It's the fifth time the pub in Hagenstraße has been attacked, "but this time it is the first fire", the 48-year-old owner told the Jüdisches Forum für Demokratie und Gegen Antisemitismus (Jewish Forum for Democracy and Against Antisemitism).
The perpetrators broke a window to gain entry before setting the fire. The flames spread throughout the bar and residents called the fire department around 6.20am. Although firefighters were able to keep the flames from spreading to flats above, the bar was a total loss.
The pub's owner came to Lichtenberg in 2012 and first opened a Jewish restaurant, which he later converted to a drinking establishment. He has been intimidated and threatened by neo-Nazis in the district, which is known for heightened right-wing activity.
People with shaved heads and military boots have repeatedly caused unrest in the restaurant. He told the Jewish Forum that he had been threatened outside his bar and even received a threatening phone call last Monday.
In early 2019, troublemakers broke bottles in front of his bar and called him a "dirty Jew".
Hanna Reichardt, deputy federal chairwoman of the youth branch of the centre-left SPD, was shocked by the renewed attack on her favourite pub. For her, the place has been a kind of meeting place for years.
"This attack on our local pub is not only an attack on a pub, but also an attack on our whole neighbourhood," Reichardt said.
Other neighbours have pledged to help the bar's owner rebuild.