Berlin transport
:
Berlin AB ticket to cost €3 next year
The price of a public transport trip is going up an average 1.9 per cent in Berlin and Brandenburg.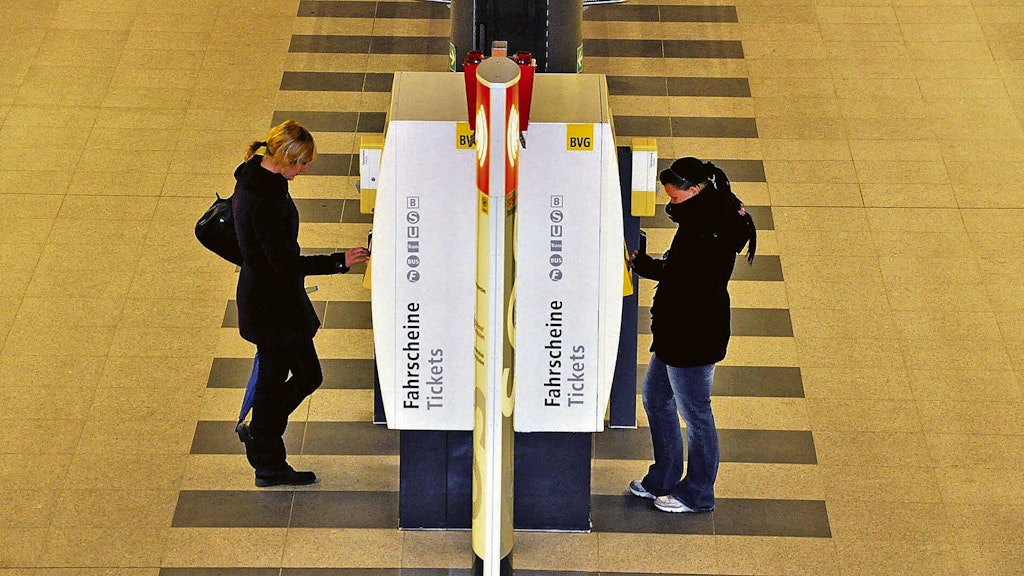 Berlin - The VBB Berlin and Brandeburg public transport association, which oversees 34 public transport providers in both German states, on Wednesday announced an increase in ticket fares effective 1 January that will raise prices an average 1.9 per cent. 
A simple AB ticket in Berlin will cost €3, up from €2.90 currently, while monthly AB passes will cost €86, up from €84. The VBB also approved to increase the price of ABC tickets to €3.80 from €3.60 with the corresponding monthly pass jumping to €107 from €104. 
The association said increasing costs for electricity, fuel and employees sparked the need for more income. The BVG alone last year saw costs increase €102m after it negotiated a new contract with unionised workers and ridership is now at 70 per cent of average capacity as corona scares passengers away. 
"Every euro is squeezed for public transport. But when it comes to BER millions are made available," Harald Mortiz, a transport specialist for the Green party said. "We need other sources of financing."
The VBB won't change its prices for annual passes - an attempt to lure people to commit to public transit and discourage them from taking other types of transport. 
BVG will take in an estimated €17 million from the increases, which won't cover the damage done by corona.
The authority also transformed day tickets – which will cost €8.80 rather than €8.60 – into true 24-hour tickets that are valid 24 hours from the time they are validated. Until now, a day ticket was only valid until 3am the following day. 
Covid-19 made the fare discussions difficult. The BVG said it needs at least €130m in subsidies this year because of the corona-related drop in sales. The federal government has set up a €2.5bn rescue package for local transport but the money probably won't be enough, leaving the regional governments that operate transport authorities with less financial wiggle room. 

Despite reaching a fresh agreement with BVG last year, union Ver.di this week called a strike as it demands better and uniform working conditions in local public transport. If the union prevails, BVG personnel costs would rise by around 19 per cent, and in some Brandenburg state transport businesses by as much as 25 per cent.

"The price is only one criterion of many, why humans use busses and railroads," said Frank Wruck, managing director of the Barnimer bus company in Eberswalde. "Much more important are fast connections and a good timetable." 

This article was adapted from the original German by Andrew Bulkeley.