Discrimination
:
Antisemites blame Jews for coronavirus
Conspiracy theories, Zoom attacks and hate speech are unsettling Berlin's Jewish community.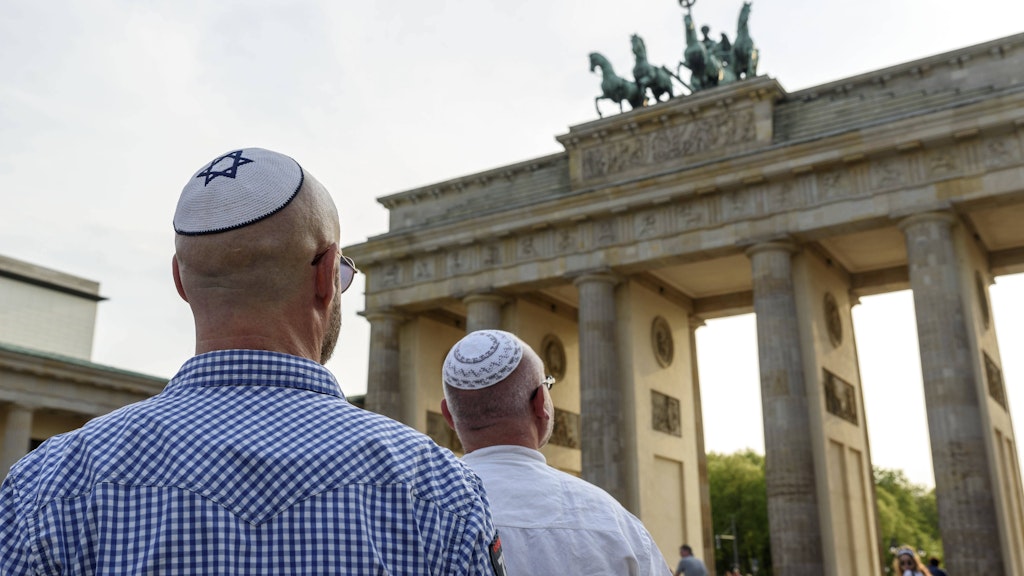 Berlin - Researchers are reporting a wave of antisemitic acts in the wake of the coronavirus pandemic - both online and on the streets across Berlin. New findings from the Centre for Research and Information on Antisemitism Berlin (Recherche- und Informationsstelle Antisemitismus Berlin, RIAS Berlin) detail what that means in terms of the threat to Jewish people and those viewed as Jewish in Berlin: since March, the centre has recorded 75 acts of antisemitism in the capital relating specifically to the pandemic. Its figures have been shared exclusively with the Berliner Zeitung.
Researchers listed 34 acts of "harmful behaviour." Among them are incidents like one that occurred on 22 April in Neukölln, when a person carrying a bag featuring the Star of David was pointed at by a stranger who said: "They're the ones behind the virus." Or on 31 May, when a Jewish man and his wife who were taking a walk in Wedding were subjected to shouts of "aren't you Jews ashamed of what you've done?" Again, the culprits were not people the couple knew.
Over the internet, antisemites have found new ways to discriminate against and disrupt the lives of their targets. "We've had the first Zoom bombings," RIAS project leader Benjamin Steinitz told the Berliner Zeitung. In April, numerous digital events held over the video conferencing platform by Jewish or Israeli organisations were targeted by unknown hackers and flooded with antisemitic and pornographic images. Steinitz says the fact that Jewish life had substantially moved online in the wake of the pandemic made such attacks "particularly unsettling."
RIAS has also deemed 25 corona-related gatherings to be antisemitic. These include the "Hygienedemos", which took place weekly between March and July, as well as August's "Querdenker" protests. "We recorded antisemitic statements at every one of these gatherings between March 28 and August 30, in the form of verbal comments, placards or T-shirts," Steinitz explains. The demos had a high prevalence of conspiracy theories, easily giving way to antisemitic viewpoints.
Advice centres like RIAS or Mobile Consultation against Far-Right Extremism (Mobile Beratung gegen Rechtsextremismus, MBR) have seen increased demand from people seeking advice because family members, friends or acquaintances have started believing more strongly in false conspiracy theories. According to MBR's Bianca Klose, it often makes the most sense in such situations to "challenge their arguments while maintaining your relationship with them." She adds that it is important to set red lines and "contradict antisemitic or rightwing extremist statements."