Labour court
:
Berlin loses in fight over head-coverings
An Erfurt judge says Berlin's "Neutrality Law" discriminates even though its intention was to do away with just that.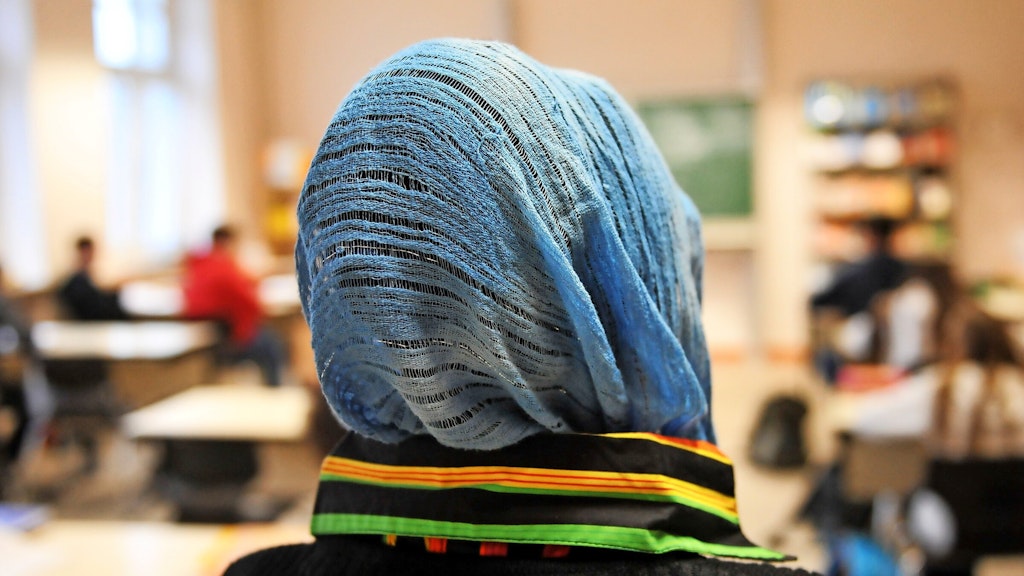 Erfurt/Berlin - A federal labour court in Erfurt ruled Friday that Berlin's prohibition on head-coverings in the workplace is unconstitutional, one of the last stops of a two-year-old dispute.
The judges said a rule in Berlin known as the "Neutrality Law" that prohibits its employees from wearing head-coverings at work violates their freedom of religion.
The law was intended to thwart discrimination of every kind and forbids teachers, police officers and court staff from wearing religious symbols openly while on duty, including headscarves as well as crosses and kippahs. The law has sparked numerous lawsuits and damage payments.
The court Friday ruled on a case from 2018 when a Muslim IT worker applied to begin teaching computers in schools. She wore a headscarf to the interview and said she wouldn't remove it during class, leading to her disqualification from the position based on the Neutrality Law.
She sued, alleging discrimination, and a Berlin court agreed and awarded her one-and-a-half month's salary, or about €5,159. At the time, the judge referred to a Federal Constitutional Court ruling against a blanket ban on headscarves.
Bans can only be imposed, the constitutional court wrote, if peace at school was endangered.
The state of Berlin appealed and lost.
Reaction to the judgement varied. Sandra Scheeres (SPD), who heads Berlin's education department and who supports the ban, "wished for a different ruling". Many school administrators had told her that in a metropolis as diverse, also in religious terms, as Berlin, it was important to them "that the teachers appear neutral".
"I want to emphasise that it is always about the well-being of the students," she said. Education officials will await the written judgement before determining what to do next – including possibly another complaint to the constitutional court.
Berlin was represented by Seyran Ates, an attorney and human rights activist who has also founded a mosque. A headscarf disturbs school peace and "violates the negative religious freedom of Muslim schoolgirls," she said. "Negative religious freedom" means the freedom not to have to have a religious belief.
Without a headscarf ban, she says, girls who choose to wear their hair down are often ostracised by classmates.