Famous laptop thief
:
Berlin wild pig tops hunter's list
Nothing bad has happened yet but the herd of wild boar has grown too accustomed to us.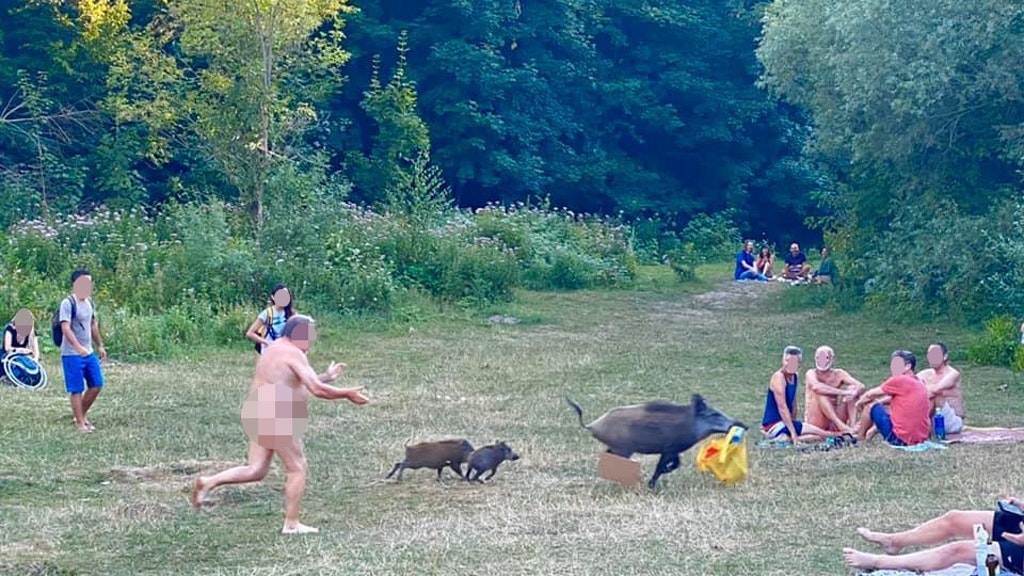 Berlin - Berlin's most famous pig is now a dead sow walking. The wild pig and her two offspring were photographed last week at Teufelsee in western Berlin being chased by a naked sunbather after the pig stole a bag with the man's laptop.
The picture went around the world and subsequent visitors happily posted video on social media of the viral swine. But forest officials now say the small herd of pigs at Teufelsee has been marked for culling because they have lost their fear of humans.
Although there has not yet been any serious clashes between wild boars and people at Teufelssee, the animals could not be driven away easily, Katja Kammer, head of the Grunewald forestry office, told broadcaster RBB.
The pigs are now on the "primary" culling list, meaning their demise is imminent, according to RBB.
In the end, the pig dropped the bag and ran off, but there will be no happy end to this viral tale.