Klimawandel
:
Climate activists meet Merkel: "We know we're asking a lot"
Greta Thunberg and her Fridays For Future comrades-in-arms met with the German chancellor – and are pressuring her to do more to comply with the Paris climate targets.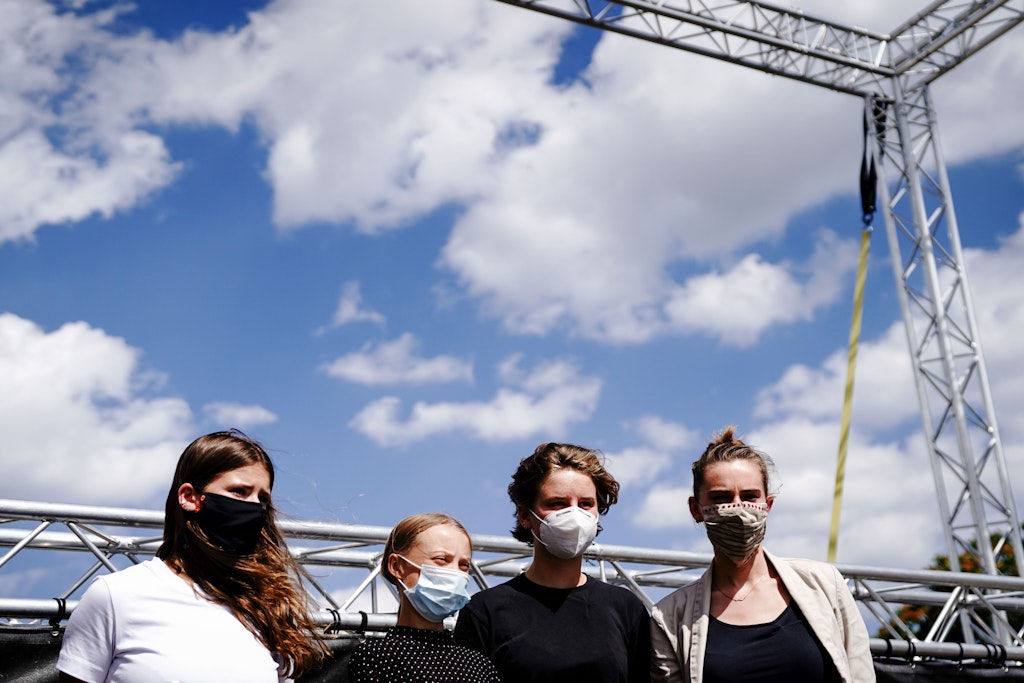 Berlin - It's an unusual backdrop for a press conference: the terrace of the Haus der Kulturen der Welt (HKW), the cultural centre in Tiergarten that's hosted the 20 Sunsets reading and concert series this summer.

On Tuesday, journalists crowded the terrace to see four young female climate activists talk about their meeting with Angela Merkel in her office a stone's throw away.
One of the young women stood out: Nobel Peace Prize nominee Greta Thunberg, the 17-year-old Swede who, with her unwavering commitment, has become the iconic voice of the Fridays for Future movement and inspired millions of people to rethink climate issues.
Next to her is probably Germany's best-known climate activist, Luisa Neubauer, who made headlines earlier this year when she turned down an offer by Siemens chairman Joe Kaeser for a seat on the "Supervisory Board for Environmental Issues". She was afraid she would then no longer be able to comment independently on the company's activities.
Two Belgian activists, Anuna De Wever and Adélaïde Charlier, were also present. Both are under 20 and are passionate campaigners. The meeting with Merkel was prompted by an open letter to EU leaders that the activists published in March. In it they warned EU leaders that international emissions targets were far too unambitious.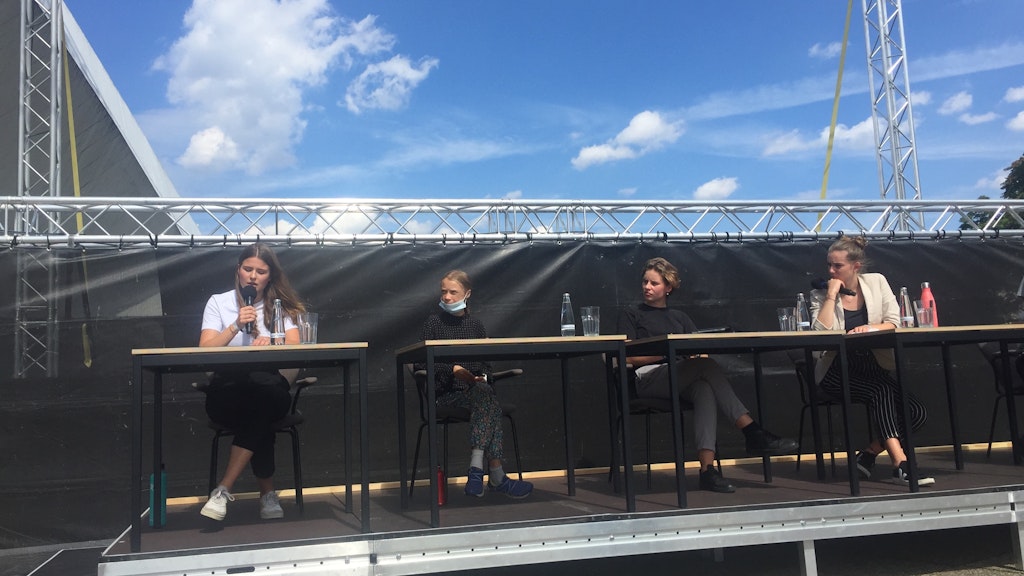 She said that everyone needs to take leadership, especially the privileged citizens of democratic countries. "It is often said that we are all in the same boat. That's true, all of us will be affected by the climate crisis, but some travel business-class."
"What is important is that the climate crisis is treated like any other crisis," Thunberg said, "so we told Merkel we need leaders who will step out of their comfort zones, set priorities for the future and be courageous enough to take responsibility for all of us."
Neubauer was more specific: "It was a long conversation and it became very clear that we see the situation from a different perspective. What we are calling for is no more and no less than the translation of the Paris Agreement into concrete policy. It's not about what we personally like or think: politics must be done according to scientific standards."
The date of the meeting with Merkel was not chosen at random: Exactly two years ago, the first Fridays for Future school strike took place. At the peak of the strikes in late summer last year, 6m people worldwide joined the protests.
It was also no coincidence that they met with Merkel. Outside of Germany, she has a reputation of being a capable crisis manager. And she understands the science behind the numbers.
"As a politician, she understands the complexity and the challenges," said Neubauer, "and she confirmed that she is ready to tackle the issue. In the end, it's about action, not just words."
Adélaïde Charlier added that it had been important to meet Merkel during the six months that Germany held the EU presidency. She said more pressure needed to be applied. "We want to ensure that our goals are given a higher priority in the EU. At the moment, the Paris Agreement is simply not being adhered to."
None of the activists expects any of this to be easy: "It's a very complex political situation," Neubauer said. "Balancing the interests of future generations with those of the current generation is a huge challenge. We are asking a lot, we know that. But we need democracies that rise to this challenge."
The next Fridays for Future global climate strike is planned for September 25.