Pay strikes
:
Day-care and nursing homes to be hit by public sector strikes
Unions and public sector employers are no closer to reaching an agreement on a requested pay increase. Walkouts are now on the way - and no sector is excluded from the call to strike action.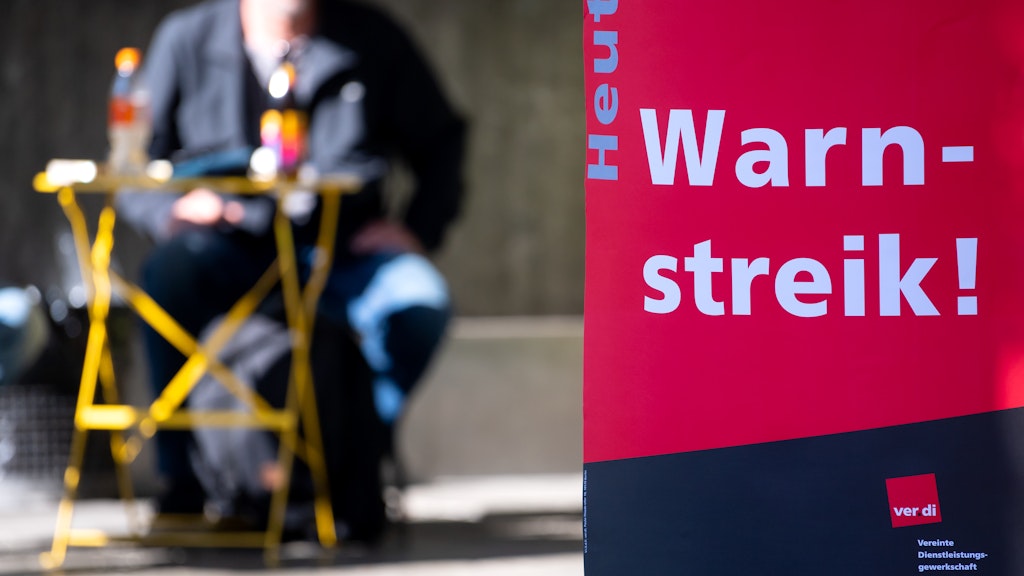 Potsdam - Residents across Germany will have to reckon with short strikes at administrative offices, day-care centres or even rubbish collection over the next few weeks - starting from Tuesday, 22 September. Unions announced on Sunday that following fruitless pay negotiations for the 2.3 million salaried employees in national and local public services, regional token strikes would be held from Tuesday.
Since the second round of the negotiations with public sector employers failed to produce results, the unions now want to up the pressure. Negotiations with the government and local employers this weekend in Potsdam had been nothing but "a senseless waste of time," said Frank Werneke, head of Verdi, Germany's second largest trade union. He described the walkouts to come as "unavoidable", given an offer from employers is still outstanding.
Government interior minister Horst Seehofer (CDU) however spoke confidently of the ongoing discussions, in particular praising the negotiations and the good communication between both parties. "We will be sharing an offer with the employee representatives in advance of the next round of talks so that they can prepare for what we expect will be the final round of negotiation," Seehofer said. He added that this could be extended by a number of days "if necessary".
Child day-care centres and nursing homes will be among those affected by the strikes. Werneke and Ulrich Silberbach, head of the Beamtenbund dbb trade union, did not want to reveal where and which sectors will definitely be affected. However, no field has been excluded from the call to strike action, Silberbach said.
Verdi and Beamtenbund are demanding a pay rise of 4.8 per cent for workers, which works out to an extra €150 per month. The unions are also demanding a one-hour reduction of longer working weekdays in the former East, bringing it in line with the rest of the country.
The alignment of working hours between east and west only goes into effect from 2025, something which has particularly affronted unions. dbb boss Silberbach has criticised the long waiting time, saying employers are insisting on a long delivery period. The official side of the debate wants to see the newly negotiated pay contract valid until 2023 – the unions on the other hand are insisting on a term of 12 months.