Berlin - Not everything corona is bad: A planned appearance by Danish right-wing extremist Rasmus Paludan at his party's demonstration this Friday in Berlin has been kyboshed by quarantine regulations. The 38-year-old politician is believed to have already traveled to Berlin via France but, the Berliner Zeitung has learned, he will be forced to enter quarantine once he is found by authorities.
The head of the extremist Stram Kurs party must quarantine for 10 days because he came from a risk area, an interior ministry spokesperson said. If he shows up at the rally on Sonnenallee, which is scheduled for 4pm, he can't take part and police said they would be on-site.
"A wide variety of restrictive measures can be considered, including terminating residency. We do not tolerate calls for violence and will not allow Berlin to become a stage for Paludan's agitation and propaganda," interior ministry spokesperson Tino Brabetz said. 
Paludan is no stranger to Berlin – he wanted to publicly burn Korans in Neukölln two weeks ago but was stopped at Tegel and returned to Copenhagen. He is said to have returned to Berlin by land the next day but he was found and arrested at the Nordic Embassy. Paludan had been slapped with an entry ban until 31 October.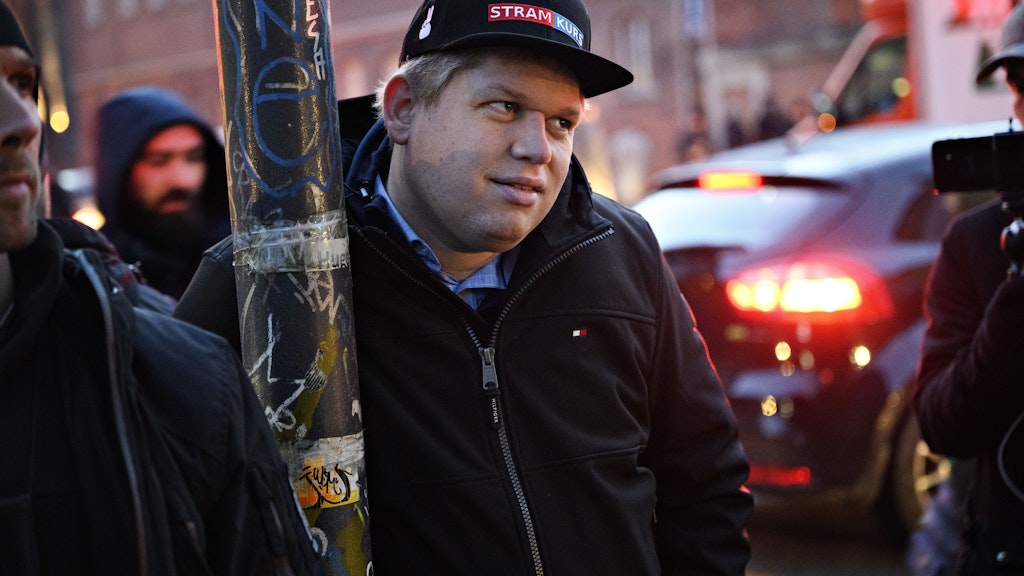 Stram Kurs filed for permission to protest on Friday under the motto "Demonstration against anti-Semitism" from 4pm to 7 pm in front of Sonnenallee 125. The demonstration was approved and will likely happen, albeit without Paludan. The party has also planned a second rally for Saturday.
The Bündnis Neukölln group has called for a counter-protest: "No place for Nazis - no matter from which country".