Berlin - Germany's contact restrictions for private gatherings will be relaxed over Christmas and New Year's Eve - but not in Berlin. Following a special meeting of the Senat on Thursday, mayor Michael Müller (SPD) announced that the measures agreed on Wednesday by Germany's federal and state governments will not apply in the capital.
While in the rest of the country, members of one household can meet with members of one other household with a maximum of 10 people between 23 December-1 January, holiday parties in Berlin will be capped at five - not including children aged 14 and under. Those who come to Berlin to visit their relatives over Christmas may also stay overnight in hotels, Müller said.
That effectively means there will be no change in the contact restrictions for Berliners when the official festive period begins. The upper limit on the number of people who can meet in private is currently 10, but this will sink to five from 1 December in accordance with a separate federal-regional edict. 
Müller calls for "understanding" for measures
In general, Berlin is implementing almost all the measures agreed during the conference of Germany's state premiers with Chancellor Angela Merkel (CDU) practically one to one - except for the contact restrictions. The reason for the deviation is the so-called "hotspot value" agreed on by federal and state governments: if the number of new infections reaches 200 per 100,000 inhabitants within one week, corona rules will be tightened even further. Around 60 areas of Berlin exceed this figure - the city average was 215.6 on Thursday. Compare this with the critical threshold value for the weekly infection rate, which the federal and state governments want to bring down to 50 through the current restrictions.
Müller (SPD) pleaded for understanding for the extension of the partial lockdown to contain the pandemic and for the tightened contact restrictions over Christmas.
"We need staying power to get through this long pandemic together," he said. "And we must not run out of breath now."
He emphasised that much has been achieved in recent weeks, with the loss of momentum of new infections and a slight downward trend showing a hopeful development. "But we cannot sit back," Müller said. "This is an arduous path, but one that is worth the effort."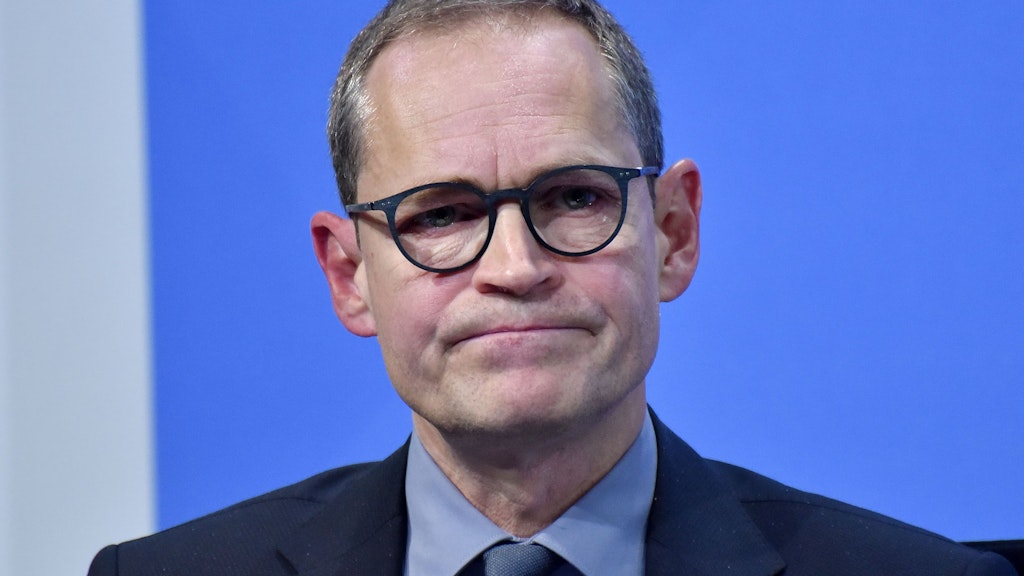 "Lockdown light" to continue until Christmas break
Other aspects of the "lockdown light", which has been in place since 2 November, will also continue in Berlin until 22 December. Culture and leisure facilities like museums, theatres and swimming pools will all remain closed.
That is slightly later than the extension to 20 December which was agreed on at this week's federal-regional conference. However, officials have indicated elsewhere that the lockdown is likely to resume in Berlin in the New Year. 
Compulsory masks on more streets
In addition, compulsory mask-wearing zones are also to be extended in Berlin. In future, masks must be worn in practically all streets with a lot of shops and therefore more contact between people, Müller said. This already applies to some 35 streets and squares in Berlin (find the full list in our corona rules guide).
Fewer people allowed into shops
New restrictions will also apply to shopping in Berlin. In view of the continuing high number of infections, the number of customers allowed into stores at the same time is to be reduced, Berlin economy minister Ramona Pop (Bündnis 90/Die Grüne) said. 
Chancellor Merkel and the state premiers agreed that in shops with retail space of up to 800  square metres, no more than one person per 10 square metres is allowed in at any one time. In larger stores, the additional space may be occupied by a maximum of one person per 20 square metres.
Pop said Berlin would deploy a "staggered system". For larger shops with, for example, 1,400 square metres of retail space, a maximum of one person per 10 square metres will be allowed for the first 800 square metres, while for the remaining 600 square metres, one extra customer would be allowed to enter the store for every 20 square metres.
Compulsory masks for 5th and 6th graders - if the incidence rate exceeds 200
In districts with an incidence rate above 200, kids in 5th and 6th grade will have to wear masks in lessons, culture minister Klaus Lederer (Die Linke) said. As long as the whole state of Berlin has an incidence of more than 200 new infections per 100,000 inhabitants, schools will have the choice of switching to hybrid teaching, meaning pupils alternate between studying at school and at home.
No citywide firework ban
It's hard to imagine New Year's Eve in Berlin without fireworks, and now that's one less thing to worry about: there will be no general ban on fireworks. According to dpa, this was another federal-regional policy decision the Senat agreed to implement unchanged. Specific firework-free zones will be installed at places where large numbers normally gather to mark the start of a new year. This was also the case in Berlin last year.
Berlin's interior ministry has said it is already considering where the zones will be. Senat sources say letting off fireworks will not be limited to a fixed time period - so a full ban of New Year fireworks, as the Greens have called for, is way out of sight.
This article was adapted from the original German for Berliner Zeitung English Edition by Elizabeth Rushton.