Corona
:
Indoor swimming pools reopening Tuesday
Berlin's open-air pools will soon be closed but water lovers can get their fill inside, as long as they follow the rules.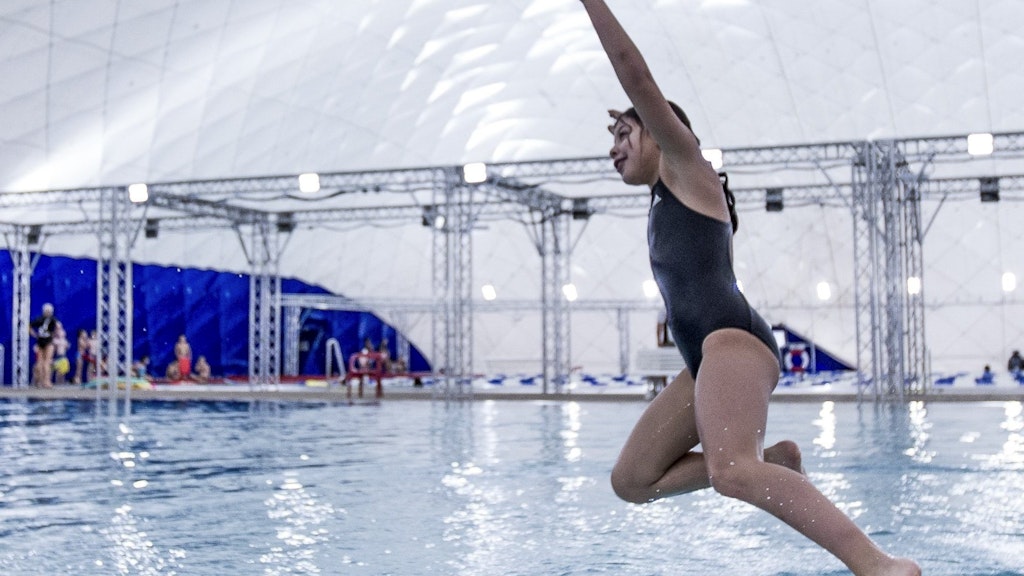 Berlin - Indoor public swimming pools will reopen Sept. 1 for children and swimming clubs as outdoor pools close and weather cools. Individual swimmers will also be able to dive in as well – as long as they keep to new corona restrictions. 

New procedures at the pools won't be a surprise to anyone – distance and masks in certain situations are compulsory, as well as leaving contact information in case of an outbreak. 
The city's public bathing authority – the Berliner Bäder-Betriebe or BBB– has developed an individual concept for each of its more than 30 indoor swimming pools to win approval from the respective health departments. New use plans also had to be drawn up for each pool that accounts for each of the BBB's three main user groups – kids, clubs and adults. 
"Priority was given to school swimming," BBB board member Johannes Kleinsorg said. "School children were the most severely and lastingly affected by the indoor pool closures in March."
Swimming clubs were then added to the new schedule – they too were excluded from the pools during the summer season.
Individual swimmers will also be able to buy tickets as most pools have also alotted times for adult swimming. The slots are usually two hours each and after each period everyone has to leave the pool. Surprisingly, officials are able to offer capacity near that of pre-corona times.  

"We want as much normalcy as possible when visiting the swimming pools and as much protection against infection as necessary," Kleinsorg said. The procedures will be reviewed regularly and, if necessary, adapted.

Prospective swimmers should check with their pool or the BBB website about opening times as they vary between pools.  
Summer swimmers will recognise the new indoor rules: separate double lanes guarantee contactless swimming and directional symbols direct streams of visitors through the pool.
Unlike in outdoor pools, however, slides and diving towers will be opened and tickets will be sold both online and at the ticket offices. Online sales start on Friday and can be bought three days in advance.
Saunas will remain closed. The air dome will once again be built over both outdoor pools at Seestraße in Wedding and will be available from mid-September.