Police chase
:
Köpenick car chase almost ends in river crash
A motorist ran over a bollard and crashed into a park bench while trying to escape from police – and then ran away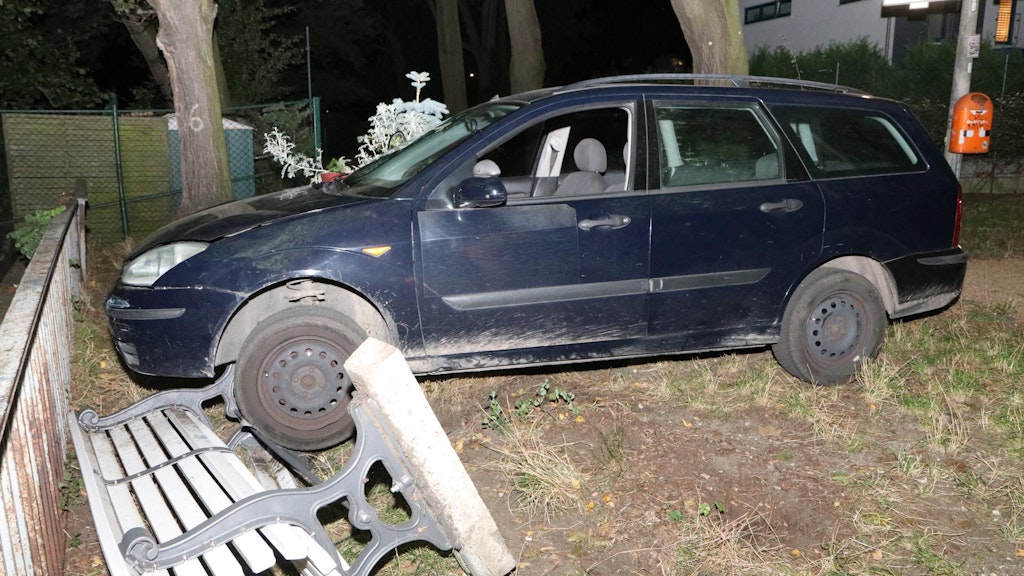 Berlin - A car chase in Berlin-Köpenick on Tuesday evening almost ended with a Ford Focus driver crashing into the Müggelspree as they attempted to flee from police. Officers on patrol in the area had noticed a Ford Focus Turnier driving without a license plate. When they tried to check the vehicle, the driver drove off.
According to witnesses, the driver of the Ford ran over a bollard in Sternallee and then crashed into a park bench. The Focus came to a stop a few centimetres in front of the railing on the Müggelspree.
According to initial reports on the incident, the driver immediately got out of the vehicle after the crash and ran away. Officers were however able to arrest several other passengers in the vehicle.