Unklare Gefahrenlage 
:
Police SWAT team searches Berlin school
An alarm was sounded at the Max-Taut-Oberstufenzentrum. Police searched the school but found nothing suspicious.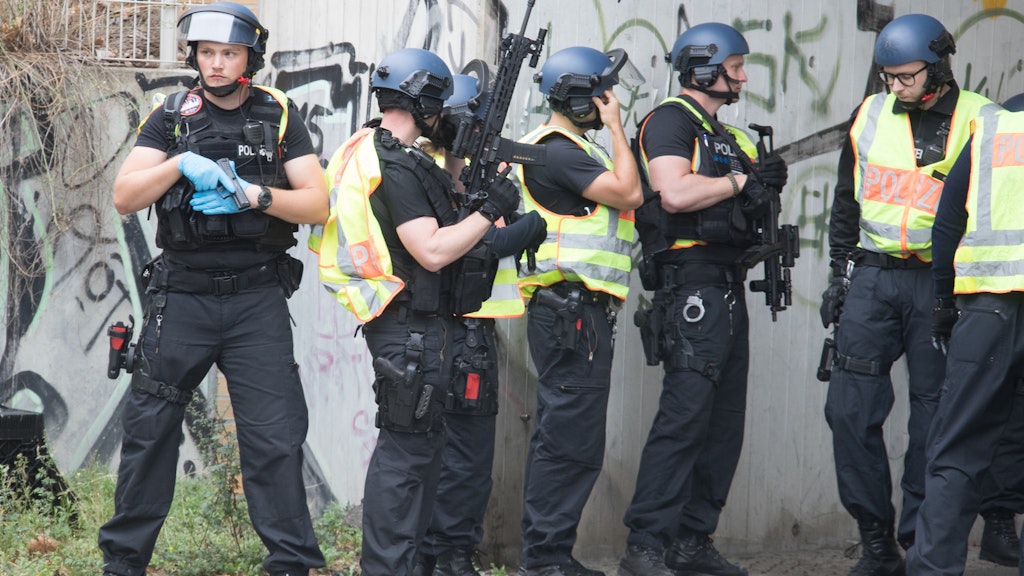 Berlin - On Friday morning, police and firefighters combed through a school in Rummelburg in the east of the city. "Shortly after 10am an alarm went off in the Max-Taut-Oberstufenzentrum," the Berlin police tweeted. A police spokeswoman told Berliner Zeitung, "It's unclear why the alarm was sounded." Pupils were told to stay in the building as a heavily armed SEK unit searched through every classroom. Around noon police said nothing suspicious had been found.
The fire department sent 25 firefighters to the school to tend to possible injuries. "When an alarm is sounded at a school, we follow strict protocols," the police spokeswoman said.