Opinion
:
Solidarity with Julian Assange!
This weekend Berliners took to the streets calling for freedom for the Wikileaks founder at the centre of an extradition battle. German media should show their support too.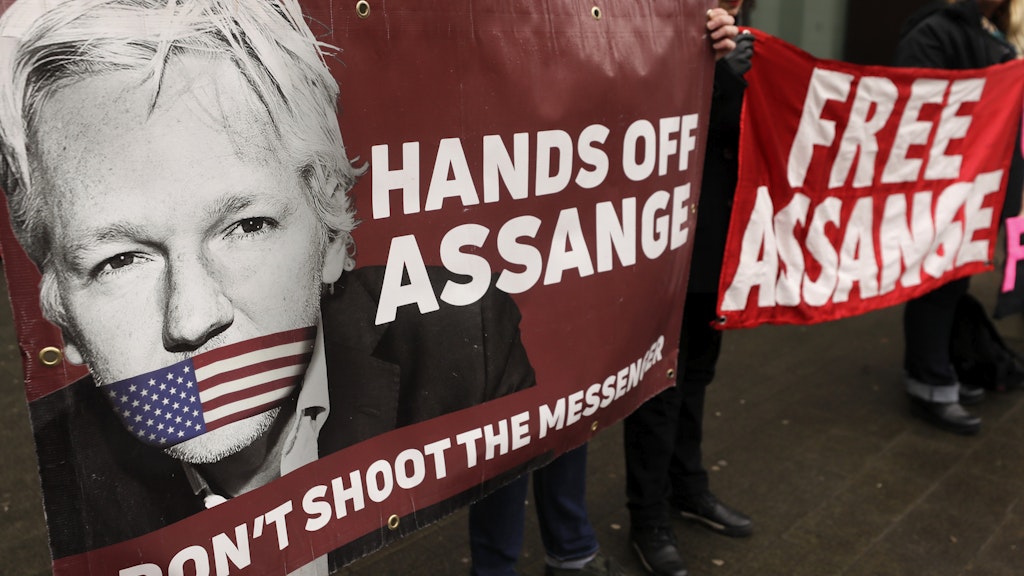 Berlin - Germany's public discourse around Julian Assange has a problem. Although from an ethical point of view, it ought to be clear that with his publication of the infamous Wikileaks files, the Australian demonstrated a courage that few journalists are prepared to replicate, his bad reputation precedes him. The international condemnation, the rape accusations, and the denunciation attempts by former US president Barack Obama have portrayed the journalist as a traitor before a verdict in his trial has even been reached.
Julian Assange's extradition trial is currently taking place in London – he faces 17 charges in the US for violations of the Espionage Act relating to Wikileaks' 2010 release of video footage showing 18 Iraqi civilians being shot dead from a US army helicopter. The last few days have proven the course of the hearings to be completely absurd and unbecoming of a democracy. You could almost think the coronavirus pandemic was being instrumentalised to restrict civil liberties.
That's the least that can be said in Assange's case: observers can only follow the trial from a side room and hearings are constantly postponed due to the risks from corona. These are no conditions for transparent legal proceedings.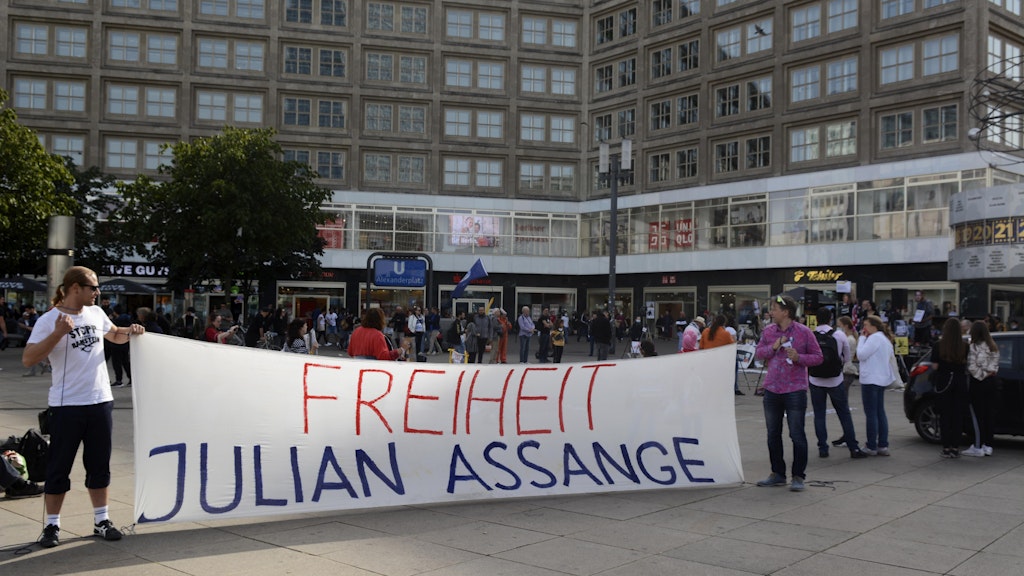 One of Assange's lawyers is based in Berlin and on Sunday a demonstration calling for the release of the Wikileaks founder was held on Alexanderplatz. The Free Assange Committee Germany, which organised the demonstration and has been behind other similar actions across the country, has called the proceedings against him a "show trial" which will determine the future of press freedom.
And yet most German media's reporting on the court proceedings and their absurdities has only been muted – or with the brakes on. The handling of Assange's radical demands for transparency divides our understanding of security and safety, and torpedoes any pre-conceptions of a good government which is also prepared to commit crimes against humanity for the protection of its own people.
The question of how far the boundaries of state power ought to extend is one that needs to be discussed. But it is wrong to shut down any discussion for fear of confrontation. German media should now take some responsibility and show their solidarity with Assange.