Gigafactory
:
Tesla forgot to pay its water bill
The utility supplying the Tesla construction site outside of Berlin has turned off the faucet. Building work has been suspended.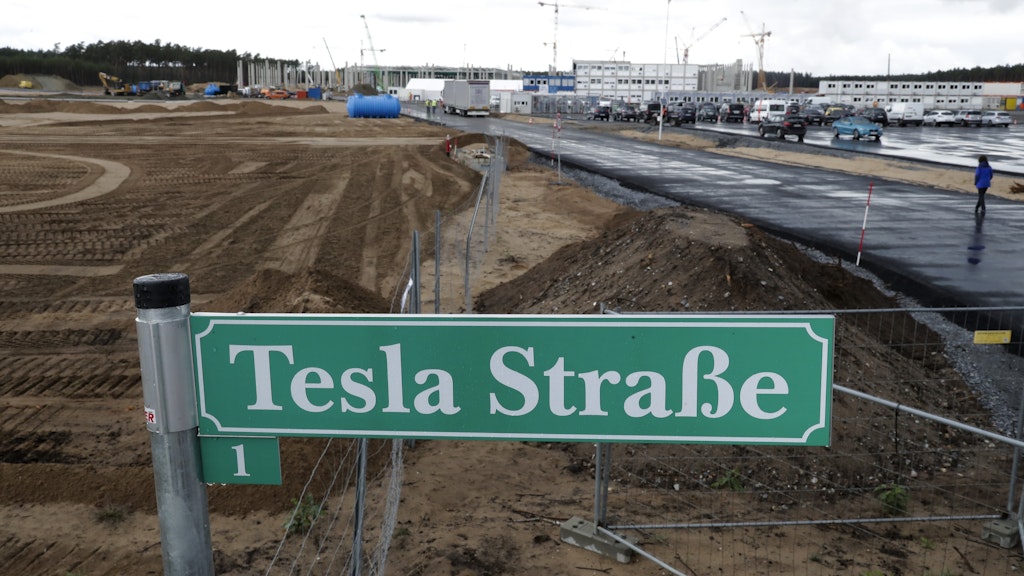 Grünheide -  US electric carmaker Tesla has been forced to halt construction on its gigafactory in Grünheide near Berlin. The Strausberg-Erkner water board shut off the water supply for the site because Tesla hasn't paid its bills, board spokesperson Sandra Ponesky said on Thursday in Strausberg.
The water board did not reveal the outstanding amount. According to the utility, several reminders and warnings had gone unanswered. According to the spokesperson, the measure was intended as a warning to the company that it would not receive special treatment. Once the back payments had been made, the water would be turned on again, Ponesky said. Tesla has yet to comment on the matter.
The stoppage comes at an inopportune moment for Tesla. Construction work is in full swing. The firm plans to begin producing cars in Grünheide as of next summer. In a first phase, 12,000 people are expected to work at the factory, while some 500,000 vehicles are supposed to roll off the assembly line per year. 
Tesla Manufacturing Brandenburg SE only signed its contract with the water board earlier this week after three weeks of negotiation. The contract covers the supply of water and wastewater disposal for the first stage of expansion. 
Environmental approval for the project by the Brandenburg Environmental Agency is still pending, but Tesla began building on the site with provisional permits for individual stages of construction. Environmentalists and local residents warn that the plant could disrupt the local supply of drinking water and that a nearby nature reserve could be negatively affected by the factory.
Update: Tesla paid its bill on 16 October. The water board has turned the tap back on.