Art
:
Berlin Biennale targets the patriarchy
The 11th installment of the showcase focuses on feminist and political art from around the world - with a spotlight on South America.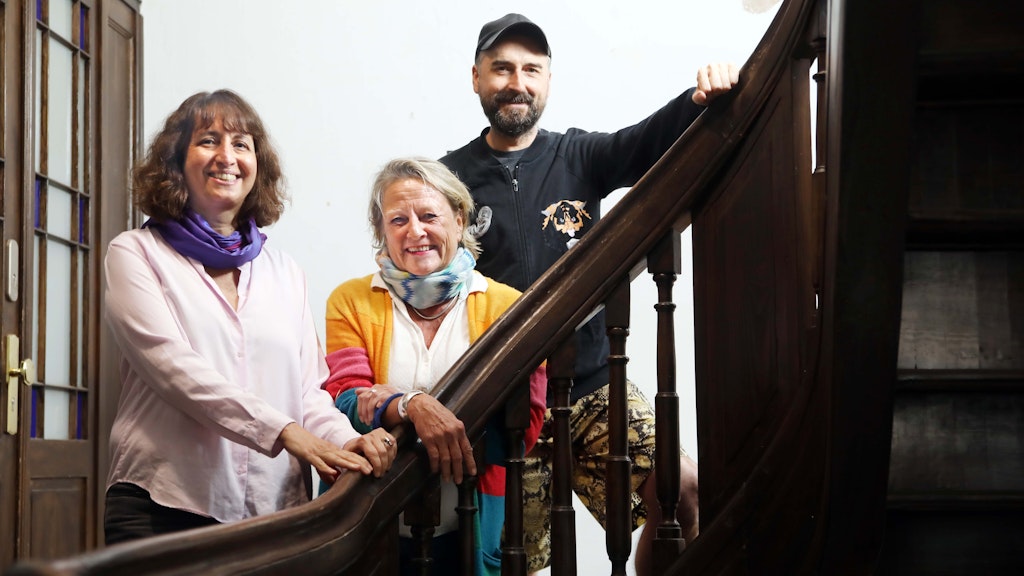 Berlin - With its tone of socio-political disruption, the 11th outing of the international Berlin Biennale, founded in 1998, has it all. But the coronavirus pandemic too has dramatically disrupted the otherwise cheerfully enthusiastic art world.
The 11th Berlin Biennale can take place – but only under certain conditions. And this year it's clustered together with Art Week, which follows just one week later, as well as the Gallery Weekend and associated fairs. Is there a threat of a levelling by competition?
That's not how the team behind the Biennale sees it – it starts before Art Week and will remain until November 1, so its four exhibition locations have no reason to fear a rush of spectators. The plan is to enforce a strict hygiene system through online ticket sales with specified time windows. Parties are out too. Organisers felt it would have been cynical for those to go ahead when many of the participating artists live in precarious conditions unimaginable in Germany.
The biannual exhibition of political art from around the world, which is financed by Germany's Federal Cultural Foundation, had to be pushed back from the start of June to September through November. In the end, it was never cancelled, as numerous established art gatherings and exhibitions across the world were. The experienced Biennale director Gabriele Horn and the four-person international curatorial team – consisting of three women and one man – decided not to throw in the towel, but to adapt to the new situation. A few days before the start on Saturday, 5 September, we stood in the centre of the KW Institute for Contemporary Art on Auguststraße, the traditional heart of every Berlin Biennale. Construction noise poured from the exhibition rooms – hammering, sawing, drilling.
"Of course, we were completely floored when everything started closing," says Gabriele Horn, who has been at the helm of the Biennale since its third outing. "But there's never been a situation like this before. How do you put on a huge event like this from your home office?" In the event of a cancellation, the organisation of exhibition spaces and the securing of €3.5 million in government funding would all have been for nothing. The money couldn't just be rolled over to next year. And many of the artworks completed in Berlin were as good as finished before the shutdown. But that still left the pieces waiting to be transported from the studios of the artists that made them. Some of them arrived right on time, but others, like their creators – painters, sculptors, photographers, filmmakers and performance artists – have had to stay where they are. As a result, some pieces can now only be viewed digitally. At present, whether from Paris or Brussels, from Spain or Chile, now corona risk areas, no-one can travel to Berlin.
"Can we do this? That was the urgent question - do we have enough energy for this?" Gabriele Horn explains. "We did, and still do. It's just much more arduous," adds Lisette Lagnado, one of the curators, born in the Democratic Republic of the Congo and now active for several years in South America. She is happy that "we are daring this balancing act, the almost impossible."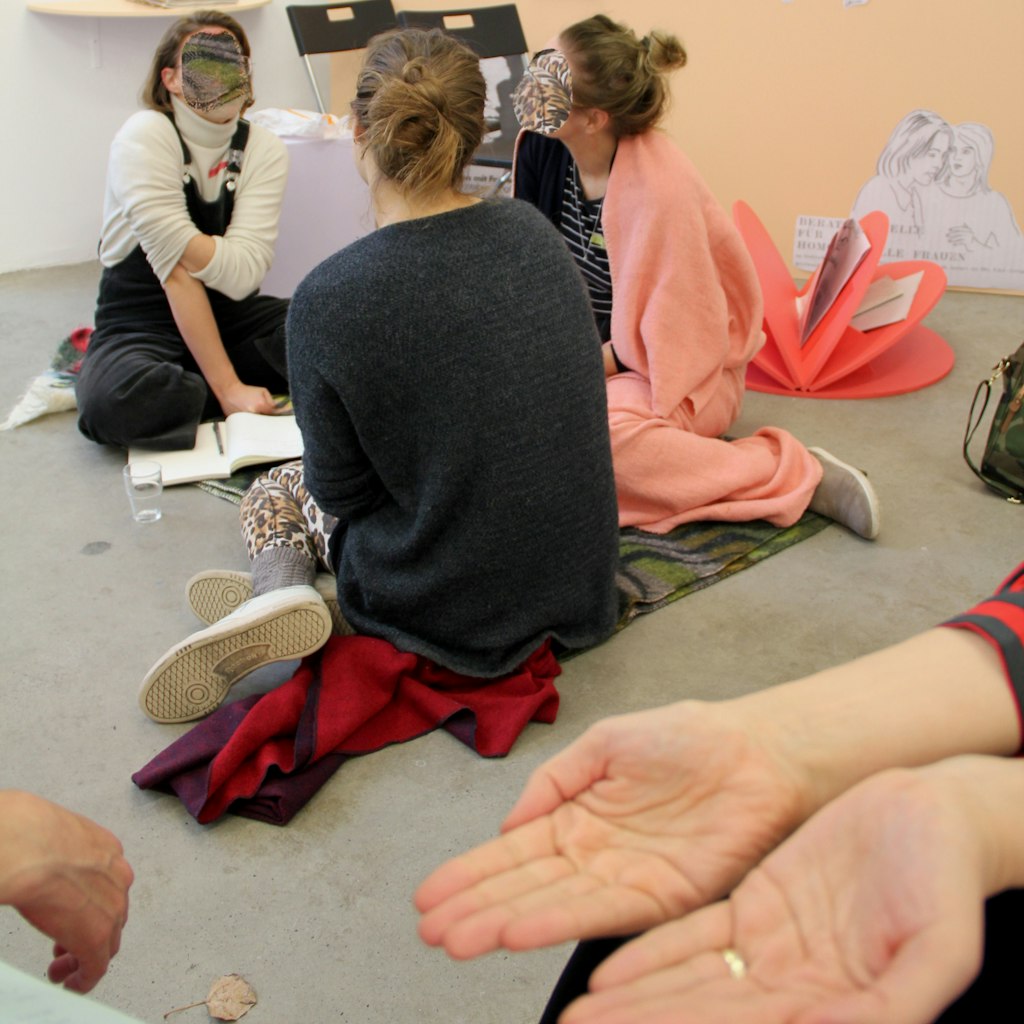 "In a way," says Horn, "we have all the problems, questions, disruptions, worries and fears that the corona crisis has unleashed around the world included in our art programme. The works by the 66 artists from South America deal with elementary themes of life, urgent questions about welfare and solidarity. They focus on the fragility of our ecosystem, societies, human relationships. They are also about having attentiveness, dignity and respect for other living creatures, cultures and ethnicities."
Lagnado adds: "Exactly! At this Biennale we'll be showing how strong the threat is that the world's inequalities could become even worse due to the global pandemic, and for healthcare systems to collapse, the way we witnessed in other European countries and around the world, for example in Brazil and the USA." Participants of the Feminist Health Care Research Group, an artistic research project which develops exhibitions and workshops and publishes zines questioning the "competitive" nature of the art world, come from a variety of different countries, among them those worst affected by the pandemic, such as Brazil, Chile and Argentina. The group states that throughout the world, care and welfare concerns are often delegated to women, often on the cheap or a voluntary basis.
In response to the question of whether this Biennale is dominated by more recent art, Gabriele Horn says: "Many generations are represented including progressive viewpoints from the last century. Käthe Kollwitz is included, and for many committed young artists she is a point of reference. And we have a broad variety of styles, a surprising amount of narrative, figurative painting – what we might call outsider art." The four exhibition locations – KW Auguststraße, the daad gallery, Martin Gropius Bau and ExRotaprint in Wedding – follow a narrative thread that our unique world and all its wonders can only be saved if our torn and divided societies, and politics, change. And if racism, chauvinism and warmongering can finally be tackled head on.
The Biennale boss has said that it is unknown names that will be more strongly represented at this 11th exhibition. Among them are the Beirut and Berlin-based American Marwa Arsanios, and the Korean Young-jun Tak. Rio de Janeiro's Museu de Imagens do Inconsciente will also be featured, which collects work from people suffering from mental illness, similarly to Heidelberg's Prinzhorn Collection. The daad gallery has been in collaboration with the Santiago de Chile's Salvador Allende Museum since the 1980s, and conducts joint research on Unidad Popular, Pinochet's fascist putsch and the aftermath of the military junta era. In the Gropius Bau, where several works critique the post-colonial actions of many museums in Europe and America, the Chileans' suffering is told through images, text and film. Their struggles are also detailed, such as that of the murdered singer and resistance fighter Victor Jara. His song 'The Right to Live in Peace' can be heard there.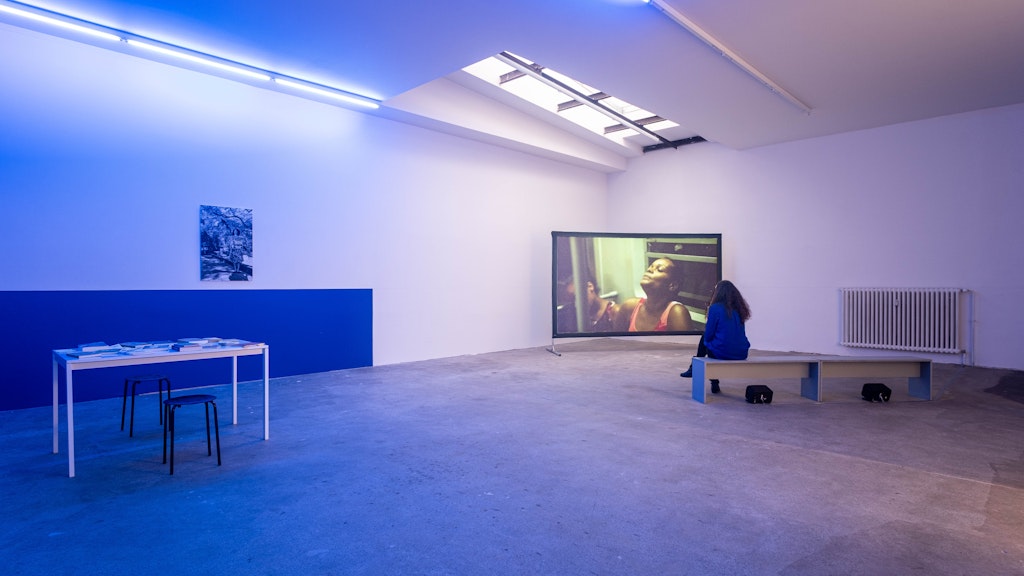 Gabriele Horn says: "That gives me chills. It makes it clear what the cost of freedom is." Another of the curators, Maria Berrios, is from Chile. She says many of the works at this Biennale focus on the "disarmament of the patriarchy in the broadest sense". Her Argentinian colleague Renata Cervetta says they speak "in a female voice" from across the world. Their message is that the world would be very different if women were able to steer their own fortunes, with men as partners on a level footing. They show how the potential for violence inflicted by the patriarchy – and against women – dominates in South America and across the Global South. That concept is one accepted by the Spaniard Augustín Pérez Rubio, the only man on the curatorial team, himself a feminist. He is uncomfortable with macho cultures, and the fact that white heterosexual men call the shots. He believes the world would be a better place if it was built on feminine principles.
The Biennale organisers are united on that point – that art can't just be about the fight to maintain one's own position and demanding public funding. What would also be helpful is art that is bullish enough to involve itself in processes of social transformation. What results is a list of artists that is a piñata full of criticism of society and capitalism. There are no finance managers involved here. There are no monetary considerations, as there are at art fairs or grandiose art market shows. This year's Berlin Biennale presents both an internal political and artistic necessity to display the world's wounds, and what humans are doing to each other and to the natural world.
The 11th Berlin Biennale runs from 5 September to 1 November at four locations: the KW Institute, Auguststraße 69, open 11am-7pm Wednesday to Monday, 11am-9pm Thursday; the daad gallery, Oranienstraße 161, 11am-7pm Wednesday to Monday; Martin Gropius Bau, Niederkirchnerstraße 7, 10am-7pm Wednesday to Monday, 10am-9pm Thursday; and the project room at ExRotaprint Wedding, Gottschedstraße 4, 11am-9pm Wednesday to Monday.
Tickets are available online at bb-shop.visitate.net.