Monday corona update
:
Today's corona news in 60 seconds
Infection traffic light yellow +++ Party poopers in Mitte +++ Hold the wedding +++ the stats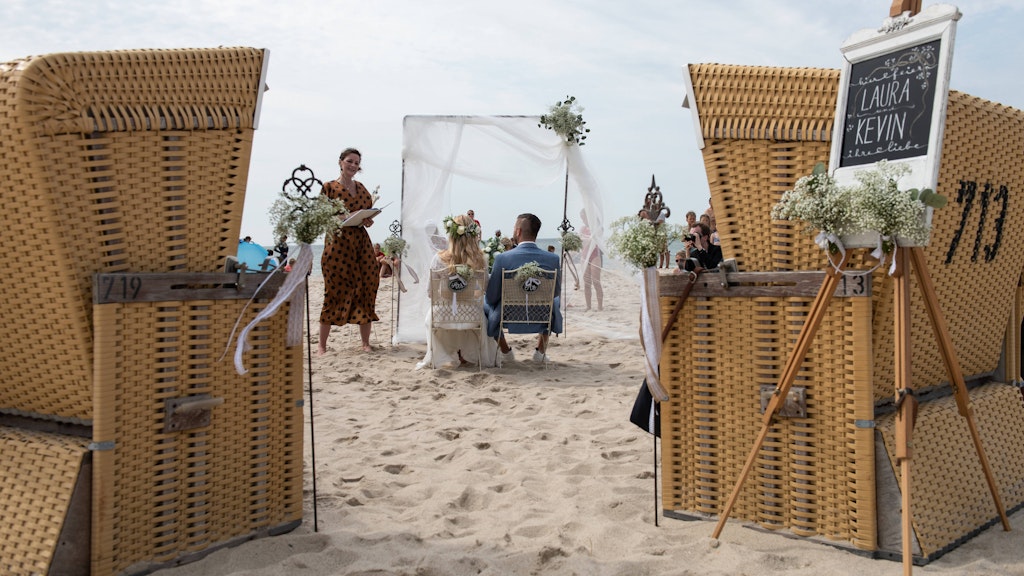 Berlin - Every weekday at 11am come to the Berliner Zeitung English Edition for the latest corona/covid-19 news at a glance.
First, the official corona stats for Berlin (tallied Sunday, 17 September)
R number: 1.32 (0.98 Thursday)
New infections per week: 21 / 100,000 inhabitants (17 Thursday )
Percentage of Covid-19 patients in intensive care: 1.2 per cent (1.1 Thursday)
Total number of corona deaths: 227 (no change)
Source: Berlin's coronavirus status page 
The lowdown...
One of three traffic lights yellow
A jump in new corona cases this weekend has pushed one of the city's three "corona traffic lights" to yellow. The light for new cases per 100,000 inhabitants over the past seven days (known as incidence) was 21 on Sunday, pushing it across the threshold of 20, requiring the light to turn yellow. Should the number climb over 30, the light will hit red. 
Berlin's two other traffic lights monitor the reproduction rate (R) and the percentage of ICU beds in use by corona patients (see above). If two of the three lights are red, Berlin politicians are required to react with tougher restrictions. Side note: public broadcaster RBB says the reproduction light should actually be red because its calculations (which vary from the official statistics) show an R number above 1.2 for more than three days – although Berlin only had 44 new cases Sunday, it had well over 100 both Friday and Saturday.  
Can't stop, won't stop
Cops had to break up parties both Friday and Saturday night in James Simon Park in Mitte. Remember when politicians said they would free up parks and open spaces for parties? They didn't, so maybe this is just Berlin's younger generation doing their job for them. Someone should tell the cops. More here.
"I do" but maybe later

Corona has put a damper on marriages with 139,900 couples getting hitched in the first half of 2020 in Germany, 29,200 fewer than the same period a year earlier. Germany's statistics office says that figure would be even more drastic had it not been for February 2, when up to 80 per cent more people got married than normal just so they could have a bunch of 2s on their wedding certificate. Anyone else curious to see what corona's done to divorce stats?
In case you missed it...
If you're learning German, here's an interesting look at how masculine the language is and maybe shouldn't be. It won't help you with dative and accusative (it's also a good read for anybody, really).
That's all for now folks. Stay healthy!
Yours,
The Berliner Zeitung English team