Thursday corona update
:
Today's corona news in 60 seconds
Last orders for clubs +++ Eviction ban extension +++ Covid immunity exemptions +++ the stats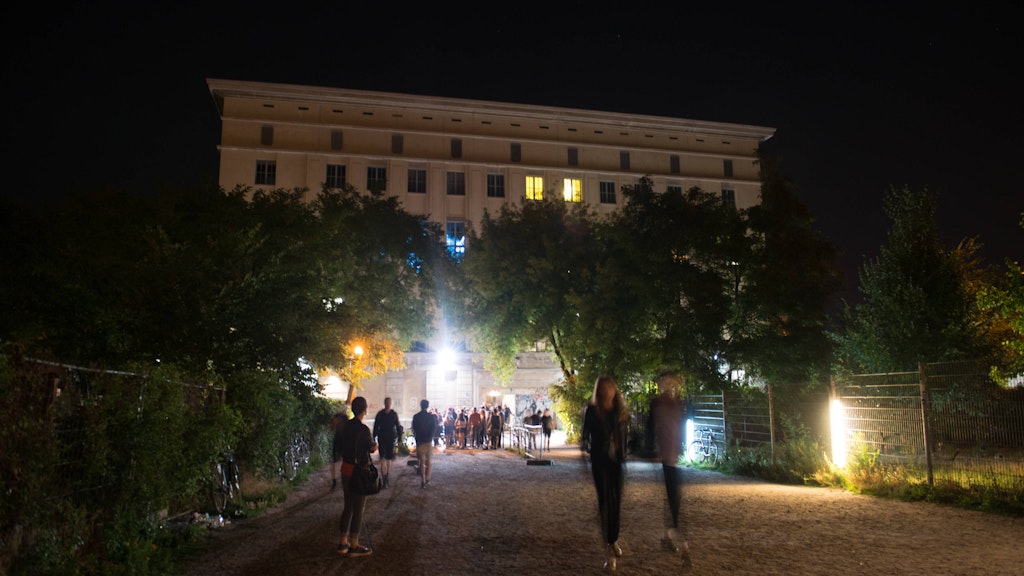 Berlin - Every weekday at 11am come to the Berliner Zeitung English Edition for the latest corona/Covid-19 news at a glance.
First, the official corona stats for Berlin (tallied Wednesday, 22 September)
R number: 0.94 (1.13 Tuesday)
New infections per week: 26.1 / 100,000 inhabitants (24.4 Tuesday)
Percentage of Covid-19 patients in intensive care: 1.4 per cent (1.3 Tuesday)
Total number of corona deaths: 228 (228 Tuesday)
Source: Berlin's coronavirus status page 
The lowdown...
Senat's plans for clubs are way harsh
There's a culture vs health spat in the Berlin Senat over new plans to curb Covid cases - because apparently too many young people are going partying. Health minister Dilek Kalayci (SPD) and the mayors of the Friedrichshain-Kreuzberg, Neukölln und Mitte boroughs - which have large young populations - want to introduce stronger restrictions on clubs and a cap on attendees at private parties to try and curb the boroughs' high infection rates. But the decision has unleashed confusion – because the majority of Berlin's clubs are still closed. Culture minister Klaus Lederer tweeted that treating clubs as a "bogeyman" was "clueless and weird", and said the club scene had been "very responsible" during the pandemic. In more bad news for people who like having fun, health minister Kalayci is also floating the idea of an alcohol ban to stop people having street parties. More discussions with the three boroughs are planned for Friday.

No evictions this year?
Good things don't have to come to an end. An enquiry by the Berliner Zeitung has revealed that city bosses want to extend measures protecting tenants with city-owned housing companies from eviction if they are struggling to pay rent during the pandemic. A spokesperson told us housing minister Sebastian Scheel (Linke) and his department will be presenting proposals to extend the scheme until at least the end of this year to the rest of the Senat next week. Under the protective measures introduced in March, evictions, shutting off gas and electricity and rent increases were all banned. It looks like the scheme's been needed too – since March there have been 1,546 requests for deferred rent payment. If the extension doesn't get approved, the scheme will finish at the end of this month. Come on Senat, you know it's the right thing to do.

Get-out-of-corona-rules-free card

German health minister Jens Spahn asked the country's Ethics Council to assess the idea that people who have beaten Covid could get an "immunity certificate" to exempt them from some of the restrictions the rest of us face. They've now given their answer: no thanks – for now. Their reasoning is that we still don't know enough about whether overcoming corona makes you immune – or for how long. They'd rather focus on encouraging people to practice other protective measures as well. Some council members were concerned the proposal could lead to discrimination against some people, and others being overburdened. But their answer suggests they might be open to the idea if concrete proof of immunity after an infection could be found. Watch this space.

Corona hot take
The business-friendly FDP party has a new secretary-general – and he's already causing a splash. Volker Wissing told ZDF's Berlin direkt that Germany needs a new approach to corona - despite daily new infections being at their highest since April - as experts agree the situation is under control and the country faces no risk of its healthcare system becoming overwhelmed. He said speculations around second lockdowns in places like Bavaria will only harm the German economy, and said decisions have been made too quickly and without sufficient justification - which he believes could have seen some steps taken unconstitutionally. He added that chancellor Angela Merkel had given the public "practically no explanation" for the government's anti-corona measures in recent months. Commentators have noted his stance scarcely differs from that of the right-wing AfD. Will his hot take prove to be as embarrassing as FDP boss Christian Lindner's sexist party conference joke at the expense of Wissing's predecessor Linda Teuteberg? We'll have to wait and see…
In case you missed it...
Berlin's clubs might be in more trouble, but musicians in the city are being treated pretty well, Berlin-born British sound engineer Olga FitzRoy told us. You can read our full interview with her here. 

That's all for now folks. Stay healthy!
Yours,
The Berliner Zeitung English team