Monday corona update
:
Today's corona news in 60 seconds
+++ Private party caps +++ Nationwide corona "traffic-lights" +++ Outdoor heating debate continues +++ the stats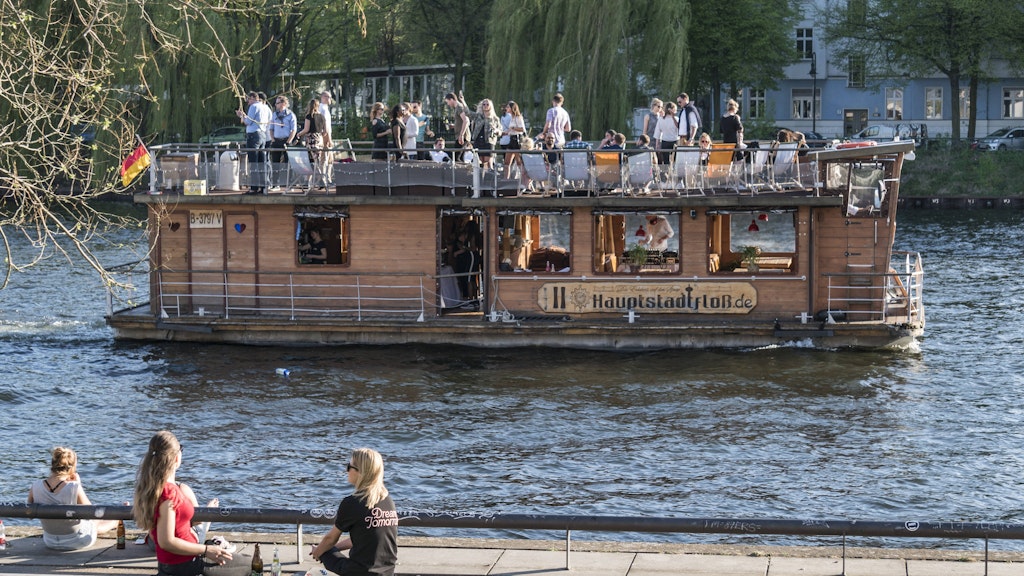 Berlin - Every weekday at 11am come to the Berliner Zeitung English Edition for the latest corona/Covid-19 news at a glance.
First, the official corona stats for Berlin (tallied Sunday, 27 September)
R number: 0.97 (0.83 Thursday)
New infections per week: 28.3 / 100,000 inhabitants (26.3 Thursday)
Percentage of Covid-19 patients in intensive care: 1.6 per cent (1.4 Thursday)
Total number of corona deaths: 228 (no change)
Source: Berlin's coronavirus status page 
The lowdown...
Limit private parties to 50 people?
In light of rising infection numbers since the start of September, chancellor Angela Merkel will hold a corona conference call with all of Germany's regional leaders tomorrow to talk strategy. Vice-chancellor and SPD candidate for the chancellery for the 2021 election, Olaf Scholz, has spoken out against the idea of nationwide caps on guests at private parties. He says he's "sceptical" of the efficacy of national regulations, but greater national unity on Covid policy is apparently something the regions have asked for, wanting the introduction of a 50-person cap. A new week, new beef with the Bundesländer.

Nationwide Corona-Ämpel?
Meanwhile, Bavarian state prime minister Markus Söder wants to see corona traffic light warning systems introduced across the country, which he says are needed as part of a "binding, proportionate and reliable set of rules" for Germany during winter. Berlin already has a traffic light in place, which takes account of the city's R-number for rate of transmission, infection rate per 100,000 residents over the last seven days, and the percentage of hospital beds being taken up by Covid patients. Söder's proposals would be a bit more relaxed than those in Berlin though; an area recording 35 new cases per 100,000 in a week would trigger a yellow signal, while in Berlin only 30 cases are needed to trigger the highest level, red.  If it's good enough for Berlin, it's good enough for everywhere else!

Outdoor restaurant heating row continues

The debate around overhead outdoor heaters (charmingly known as Heizpilze, or heat mushrooms in German) is heating up. The high-energy consuming equipment is banned in eight Berlin districts, but bar owners and some city politicians want to see their use permitted to support the gastronomy sector whilst reducing corona risks outdoors. That idea is not cool for Friedrichshain-Kreuzberg mayor Monika Herrmann (Greens) . "The climate crisis has developed too much for us to now be thinking about bringing in Heizpilze," she said. "Every extra gram of CO2 that gets pumped into the air brings us closer to the edge of catastrophe."

In case you missed it...
Are you on TikTok? Australian teacher Brant - aka Bartmann - is, and he's taking over the platform with his corny jokes, atrocious accent and takes on life in Germany. Read our interview with him here.
That's all for now folks. Stay healthy!
Yours,
The Berliner Zeitung English team