09.10.20 update
:
Today's corona news in 60 seconds
 +++ Berlin at risk +++ education traffic lights +++ officials/labs overwhelmed +++ the stats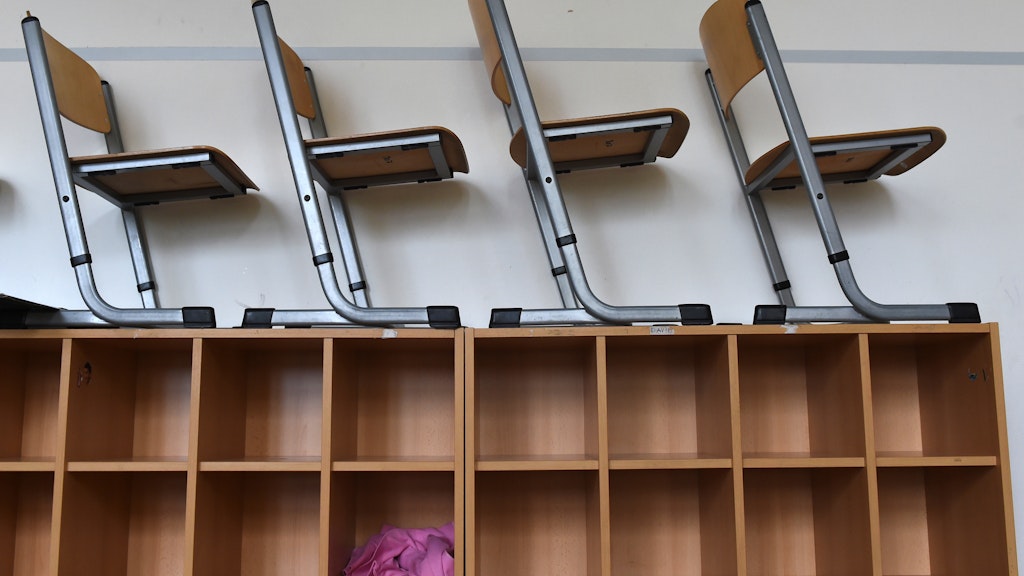 Berlin - Every weekday at 11am come to the Berliner Zeitung English Edition for the latest corona/Covid-19 news at a glance.
🚥 First, the official corona stats for Berlin (tallied Thursday, 8 October)
🟢 R number: 1. (1.13 Wednesday)
🔴 New infections per week: 52.8 / 100,000 inhabitants (47.2 Wednesday)
🟢 Percentage of Covid-19 patients in intensive care: 3.4 per cent (3.3 per cent Wednesday)
☠️ Total number of corona deaths: 233 (+1)
Source: Berlin's coronavirus status page 
The lowdown...
Berlin's a risk area

 Thursday's numbers made all of Berlin a risk area as the city's incidence rate (new cases per 100,000 inhabitants in the last 7 days) climbed over 50. It means other German states can turn away Berliners looking to stay overnight in hotels and vacation apartments if they don't produce proof of a negative test from the last 48 hours. Many states such as Thuringia and North-Rhine Westphalia aren't enforcing the regulation while Meck Pomm (Mecklenberg Western Pomerania) doesn't think the rules go far enough.

In a podcast, Mayor Michael Müller said he can't rule out additional restrictions on top of the 11pm to 6am bar and restaurant curfew.
Schools have their own traffic lights now too

186 classes now have confirmed corona cases, up from 74 last week, as the pandemic leaks into schools. After fall break (which starts today) schools will be evaluated and, depending on the level of corona at the school, classifed into ...

... four categories
Green: Normal corona rules

Yellow: Increased hygiene, including masks during class in secondary

Orange: Turbo yellow with masks compulsory everywhere, even outside. No religion/ethics or clubs where classes mix

Red: Combination of home-learning and classroom work. Classes divided more into individual groups without mixing
The education department no longer says how many schools are affected but 83 classes are in Neukölln, which is being hit hard by the virus (incidence = 114.3).

At capacity
Government health offices and the five labs processing tests are reaching their limits as corona climbs and Berlin residents scramble to get tested ahead of vacation. In the first week of October, labs completed 8,750 tests per day, close to their limit of 9,861, Cornelia Wanke, head of a doctors association, told our paper. Results now take several days, which may be too long for people hoping to travel this weekend.

Health officials are also having trouble keeping up with contract tracing, especially after a super-spreader wedding in Neukölln. More personnel are supposed to be added.
In case you missed it...
Looking for some weekend reading? May we recommend a Stasi novel for 2020? The English Edition's head honcho talked to author Jennifer Hofmann.
That's all for now folks. Have a healthy weekend!
Yours,
The Berliner Zeitung English team
P.S. We're on Twitter.