Berlin - Two people were killed after a car crash in Berlin-Treptow on Tuesday evening. Two others are being treated in hospital. 

The driver lost control of the vehicle late Tuesday evening. The rented Audi skidded off the road near Treptower Park, knocking down two trees and destroying several parked bicycles and a streetlamp before crashing into a construction container. The car burst into flames and was completely destroyed.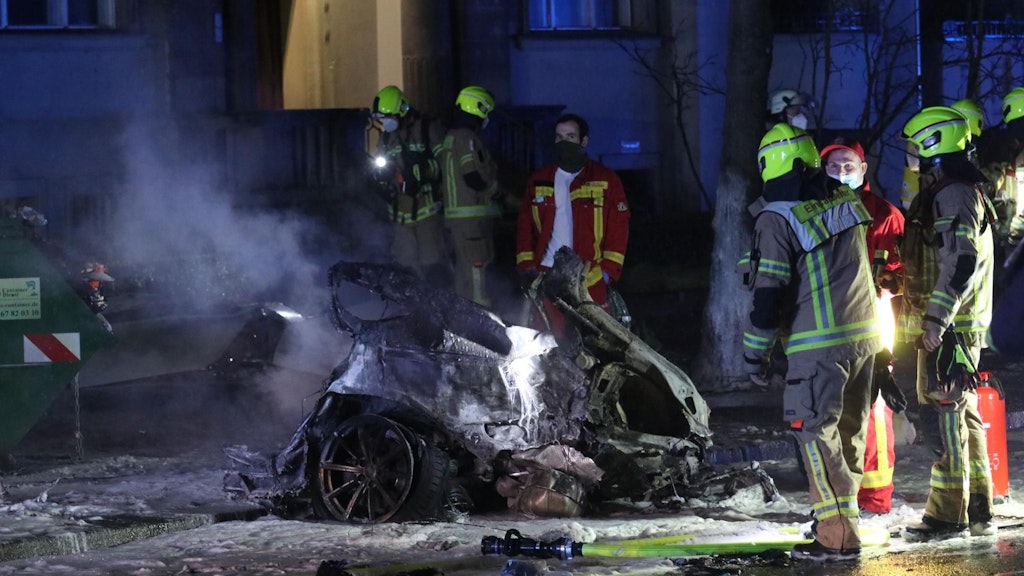 One of the occupants died at the scene, another later in hospital. All four were between 20 and 30 years old, the police said Tuesday night. The Berlin fire brigade sent 80 first responders to the scene. One firefighter described scenes of "unbelievable horror".

A pedestrian who witnessed the accident was treated for shock, said the police spokesperson. It is believed that the car was travelling well above the speed limit and that the driver - who survived the accident - could have been taking part in an illegal car race. An investigation is underway. 
Follow Berliner Zeitung English Edition on Twitter and Facebook.