Brandenburg
:
Tesla factory: "No delays expected"

Brandenburg's premier says he expects the electric carmarker to start production in summer 2021, up to 12,000 new jobs.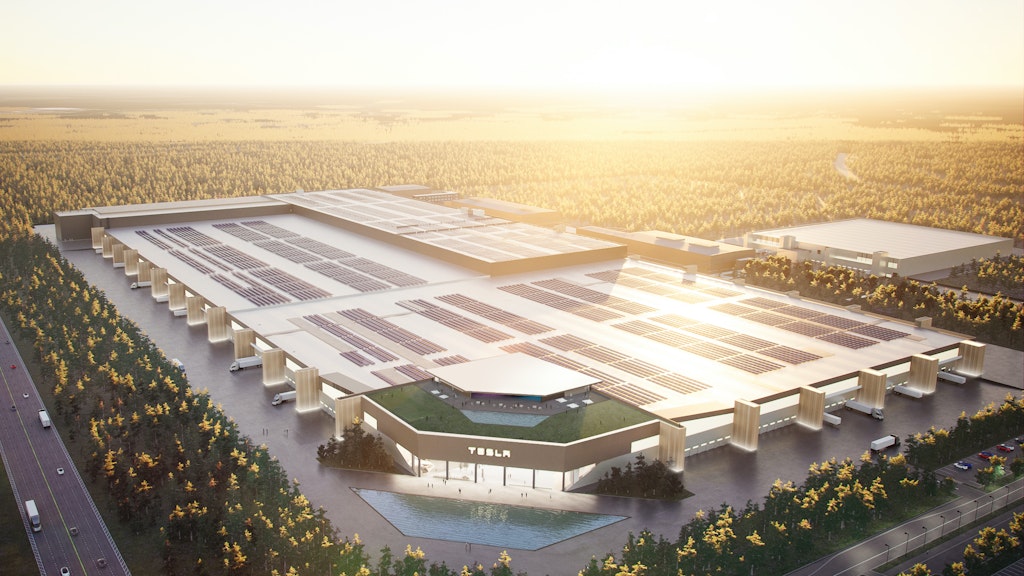 Berlin - Dietmar Woidke (SPD), the head of the state of Brandenburg, said he expects no delays in the construction of a new Tesla factory in Grünheide, east of Berlin. The first cars should roll off the assembly line in the summer of 2021, and up to 12,000 workers will be employed at the factory in its final expansion, Woidke told the magazine Super Illu.
Cooperation between the state, the municipality and the company was working well. "In Grünheide, everyone involved are pulling together," Woidke said.
The US electric carmaker hopes to produce around 500,000 vehicles per year. But the massive project has not been fully approved by Brandenburg's environmental agency. Tesla went ahead with construction at a blistering pace at its own risk. So far, only the foundations and shell construction have been greenlighted by the agency.
Conservationists fear negative consequences for the environment. Among other things, they see the regional drinking water supply at risk both due to Tesla's high water consumption and the construction techniques used. They accuse the state government of not acting transparently. 
Woidke said in the interview that "the construction will be carried out according to the law. This is what the task force set up for the major project stands for. Tesla is actively approaching citizens and associations and involving them in the processes." He claimed that the discussion about water consumption had been "constructively resolved".